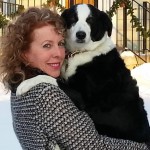 Associate Broker/Realtor
HomeSmart Advantage
2635 Dearborn Street
Salt Lake City, UT 84106
Phone: (801) 651-9898
Fax: (801) 467-7773
Email: cesmith@xmission.com
Constance (Connie) has been a Realtor for over 20 years and although she has sold homes in Park City, Stansbury Park, Centerville and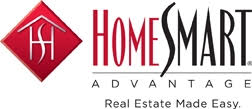 Provo, she works primarily in the Salt Lake area. She lives in Sugarhouse, where she and her husband, Alan, bought a one-owner, 1939 home and have renovated it to its original charm, using Green building products and practices. She believes every home has a great story to tell, but she especially loves those homes in the historic areas like Sugarhouse, the Avenues and the 15th And 15th areas.
Connie holds the Green Realtor Certification (the National Association of Realtors sustainable property designation) after seeing and being personally involved in a responsible renovation and remodeling project.
In her spare time, Connie enjoys skiing and bicycling with her husband and her friends, and volunteering for non-profit animal rescue groups in Utah and Mexico. She and Alan also enjoy traveling and rarely miss their annual trip to Mexico. Connie's and Alan's home currently includes three 4-legged kids (dogs), Faith, Annie and Harley.

PIM References:
"Constance (a.k.a. Connie) was integral in helping us sell our house after it had sat on the market for over a year. She took care of all of the minor maintenance issues that were hindering our sale; issue that as residents we did not have time to complete. With her hard work, the house sold the day it went back on the market, and we closed within 2 weeks!!!!"
Dr. Lauren Zollinger & Dr. Robert Jones (gastoenterology and hepatology at IMC)
"We first contacted Connie to inquire about homes for sale when we were searching remotely from New York with no prior knowledge of Salt Lake City. She proved invaluable in guiding us toward the best neighborhoods for our budget and needs and she went above and beyond in her efforts to help us find a place to live. Although we ended up renting for the first two years, Connie's generous spirit did not end there. She met us on our very first night here and took us out to dinner and then invited us to her 4th of July BBQ! Connie puts her heart and soul into helping people not only find a home but feel at home in Salt Lake City. When we were ready to buy a home she worked tirelessly on our behalf to find the right house, recommended a stellar mortgage lender, home inspector, contractor, etc. and patiently guided us through the ins and outs of home buying. I would highly recommend Connie if you are looking for very caring, personal, and knowledgeable service in your search for a home. We don't know what we would have done without her and will definitely call on her when the time comes to sell our home."
Genny & Conan Kinsey
"Connie was an excellent realtor and advocate for us during our home buying experience. Having worked with resident physicians before, she knew that our schedule was hectic, our budget tight, and our free time precious. She always worked within the budget and location limits that we set and went out of her way to dig up several properties for us to see on a weekend (or weekday!) afternoon or evening. We felt like our time was well spent on each outing. Plus, we always felt like we could call or email questions at any time day or night. When it came to making offers, Connie walked us through each step and gave us her fair assessment of the value and resale-ability of the property. As she liked to say 'I'll never talk you into a house, but I will talk you out of one' – and she held true to that statement. We valued her commitment to helping us find something we love and playing hardball when necessary. For our closing date, she made it possible for the bank and title company representatives to meet us at the hospital in the middle of day to get all of the paperwork signed. Above and beyond in all aspects, Connie was easy to work with and a true pleasure. We highly recommend her!"
Jennifer Kaiser and Erik Bieging