Housing | For Sale and Rent
In June of each year, approximately 250 new physicians come to Salt Lake City to continue their medical training in various programs and specialties at the University of Utah. Partners in Medicine (PIM) created a website to assist them in finding housing while they are here for training.
NOTE: We do not provide a comprehensive listing of housing options. We collect information from landlords and homeowners willing to pay a nominal fee to advertise their properties on our website for an opportunity to sell or rent to the incoming house staff. We do not investigate properties or guarantee any of the information contained on this site. The landlords and homeowners have not been investigated, approved, or endorsed by PIM. We recommend not signing a lease or purchasing any property without first viewing and inspecting it yourself.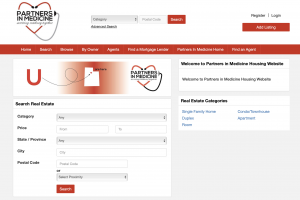 Landlords, Realtors, and Homeowners
Thank you for your interest in helping our incoming physicians find quality and affordable housing. The majority of these physicians look for housing during the months of March through June, so this is the best time to post a property ad.
Our housing site provides a variety of features including multiple picture upload, video upload, and integration with Google maps. We are currently accepting listing submissions. The cost per listing is $30 for six months. This nominal fee helps maintain our database.