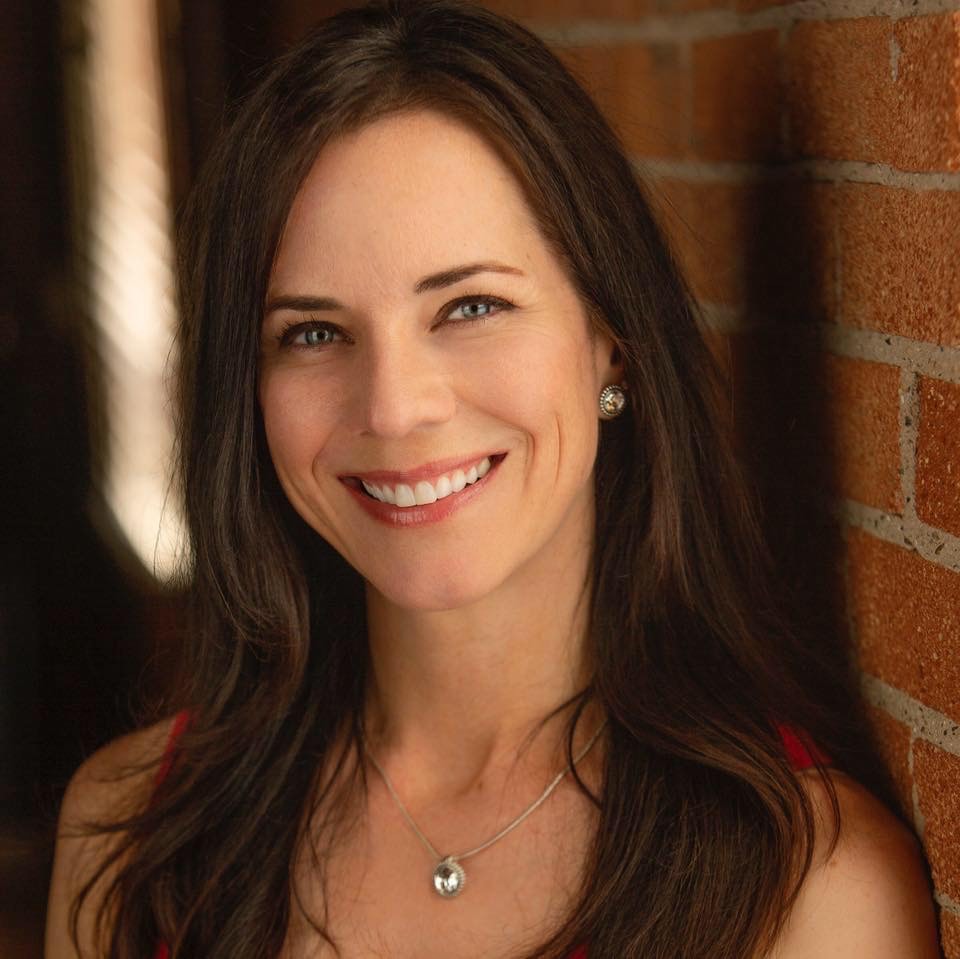 Jenn is a fourth generation resident of Murray and has lived in Utah her entire life.  She's also the Owner of K Real Estate, Founder of a non-profit for suicide awareness and has studied to be a Sommelier!  If you're looking for a Realtor who has great local connections if you're a foodie or wine lover, Jenn can also help you there!  If want to enjoy the outdoors, she has knowledge of all of the amazing local ski resorts, hiking and perfect places for that last minute picnic!
Jenn has a genuine affection for both the real estate industry but also giving back to her community through suicide and mental health awareness. She understands what it's like to stand in her clients' shoes for the biggest real estate transaction of their lifetime or if it's in the non-profit spectrum, she understands what it's like to lose a loved one to suicide and severe mental illness. Her passion for both keeps her in love with life every day.  She's merged her love of both real estate and philanthropy into her branding and company logo- The Give Back Brokerage.
Jenn prides herself on not only knowing the neighborhoods of Salt Lake County & Summit County but also across the entire state- no county is out of her boundary!  She's worked with clients with their first time home purchase, million dollar listings and every price range in between.
Jenn has not only built successful businesses but she's also the recipient of many local & industry specific recognitions such as the 2015 Utah Business "30 Women to Watch" Award, Salt Lake Board of Realtors 2019 & 2018 Top 500 Agents and Platinum Award, Salt Lake Board of Realtors 2017 & 2016 Gold Hall of Fame Award, Goldman Sachs 10,000 Small Businesses Scholar, CRS (Certified Residential Specialist) Designee, SRES (Seniors Real Estate Specialist) Designee, BNI Utah North Director/Member and also Dave Ramsey ELP approved real estate professional.
Having been involved in real estate as both an investor and also Realtor for over 25 years, Jenn has knowledge in all areas of real estate regardless of your short term or long term plans.  She personally owns commercial real estate, rental properties and also residential real estate so she knows how to leverage the market to assist you with what you're looking for!
I would be honored to be your real estate agent!  Let's "GIVE BACK" together!
"We attempted to sell our home with another realtor and had a horrible experience.   Once we switched realtors, Jenn sold our home for full price in the first week. The entire process has been so easy. We enjoyed the process so much that we have now hired Jenn to help us buying our new home we are building.   Fantastic Realtor."-  Kameron & Jennifer T.   (local business owners & Nurse)
"Jen is a true professional. She helped my son purchase a home in Salt Lake. She treated him as I would have treated him. She answered all of his questions and gave him good guidance on where he might want to live. It was such a relief knowing that he was in good hands."- Chantel M.
"What can I say that probably hasn't already been said by Jenn's other clients. She is superb and the most attentive realtor I have ever dealt with. If you want a realtor who will work hard, long, whenever required, etc. etc. then Jenn is the one. I have had many realtors over the many years I have been around and I can easily say that Jenn is the most professional as well as the most attentive realtor I have every worked with, and I have worked with many. If I say much more, I'll be redundant so suffice it to say, if you want the best, then Jenn is the one. If we ever move again, Jenn will be the one we call, for sure!"- Carlos & Betsy 
"Jenn is one of the best Real Estate agents that I know. When it comes to finding the perfect home, along with making the process as seamless as possible, the right agent can make all the difference. Jenn's attention to detail, responsiveness, and willingness to go out of her way for clients, goes a long way toward not only finding the perfect home, but also getting people into their home right away.
"Jenn is an amazing real estate agent. She sold our home in no time, and overcame obstacles with ease and patience. She worked closely with not only me, but the entire family to find the home that best suit us all. Once we found the perfect place, she followed through every step of the way to ensure everything went well. I would highly recommend using her as an agent to buy and sell. She also has the best networking for lenders, and title companies."- Shannon S.
"K Real Estate is awesome! Jenn Kikel-Lynn is so focused on giving back to the community and making sure that she provides more value to all of her clients than they are expecting."- Cameron P.
"Jenn! Such an amazing friend, agent and Super Star!! I loved working with you on my Condo purchase! It's great to have friends that truly take care of you and you take care of all your clients like they are friends! I feel blessed to have you in my life!  I look forward to the next Real Estate adventure!!  Thanks for all that you do! "- Mary B.