Join us
If you're new to PIM, we welcome you to join us at an event. Click on the "Clubs" tab for more information on upcoming events. We look forward to meeting you.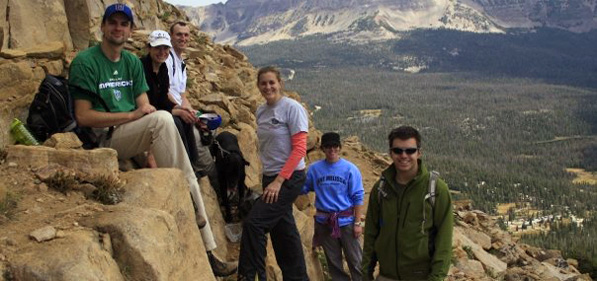 Housing Resources
In June of each year, approximately 250 new physicians come to Salt Lake City to continue their medical training in various programs and specialties at the University of Utah. Partners in Medicine (PIM) created a website to assist them in finding housing while they are here for training. Click on the "Housing" tab to start searching available properties.
President's Message
This month we will have our Farewell Luncheon on May 11th at Cafe Trio Cottonwood.  I hope you will attend and help us celebrate with our departing members.  More information about the Farewell Luncheon can be found in the newsletter.  We are also trying a new "kid-friendly" Bunco this month on the 10th.  We will [...]

Read more about President's Message


February 27, 2011
About PIM
Partners in Medicine (PIM) is a group dedicated to supporting University of Utah physician interns, residents, fellows, and their significant others. We provide a support group to families who are in this transitional stage in life. We are a diverse group of men, women, and children from all over the country. Although we come from various backgrounds and points of view, we share a common bond - surviving residency.
Our organization provides a tremendous network of people and activities to help you make new friends and have fun during residency. For many of our members, PIM has become their family away from home.
Find out more about us on our About page and join us on Facebook.