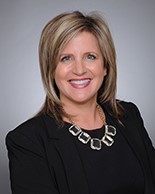 Kimberly D Althouse-Villa
NMLS #562980
Phone 614-480-1716
Cell 740-225-2825
Dr Loan Specialist – Mortgage Loan Officer
Email: kimberly.althouse@huntington.com
Web: www.huntington.com/mortgage/althouse-kimberly
I have been in the mortgage industry for 35 years and I have helped thousands of families buy homes. I specialize in Physician only loans and understand working with your employment contract and student loan payments. I also know how stressful it is to relocate to a new city and purchase a new home while starting a new job.  My goal is to make the mortgage process as simple and stress free for you and your family as possible. I will keep you informed on every aspect of your new loan. I try to make myself available 24/7 so you don't have to wait all weekend until Monday to get an answer. 
We offer in house processing, underwriting and closing. 
Call me today so we can get started on financing your home!
PIM Member Referral: Kait Whittle
---
Physician loans program highlights
100% financing up to $1,000,000

95% financing from $1M- $1,250,000

90% financing over $1,250,000

No PMI (private mortgage insurance)

Gift funds allowed 

Qualify with income based repayment 

Can close up to 6 months prior to start date with signed contract and reserves.

Owner occupied

Cash out refinance

Available in all states except AL, AK, AZ, CA, HI, LA, MS, NV, NY and TX
Kim was a wonderful resource when it came to finding a mortgage. I was so anxious about buying a new home from out of state in such a crazy market, but she was available by email, phone or text – even with my difficult schedule. She answered all my questions and was patient and reassuring every step of the way. Kim was never pushy and never needed to be; her product speaks for itself! Huntington has some great programs and the most competitive rates of all the lenders I evaluated, so it was an easy decision. I have already referred some of my co-residents to her for their mortgages and would gladly do so again.

Andrea Raquel Hernandez, MD- Emergency Medicine, Hospice and Palliative Medicine

 

When our family moved back home for my husband's attending job after residency, we were lucky enough to find Kim. In fact, our realtor and a family friend both recommended her to us separately, so we knew she had to be top notch. A sincere pleasure to work with, Kim was extremely responsive and transparent about the lending process, laying out all our options thoroughly so we could make the best financial decision possible when purchasing our home. Any time we had a question, Kim was ready to talk it through, even if it landed on a busy weekend when we were out looking at properties. Now as a realtor myself, I work closely with Kim as a professional, and am equally pleased with her service and attentiveness to my clients as well as to my needs as an agent. I cannot recommend Kim Althouse-Villa highly enough for the lending services, expertise and personalized advice she provides her clients.

Sarah Hamilton- Physician's wife and Realtor
 I had the pleasure of working with Kim Althouse-Villa with two home purchases during my residency and first year of practice as part of the physician loan program at Huntington National Bank. Always dependable, knowledgeable, and responsive, communication was excellent throughout the entire process, from pre-approval through closing day. Kim is well versed in the unique financial opportunities and challenges of physicians in training and promptly and succinctly answers questions. I cannot speak highly enough of her professionalism, availability, and work ethic. I definitely plan to work with her again.

 

William Kesler, M.D.

 

 

Kimberly has assisted me and my family from the moment I graduated from medical school. She walked us through the mortgage process and worked with us to obtain a mortgage and purchase our first home prior to residency. She subsequently looked after the financial interests of me and my family by independently reviewing my account and notified me when interest rates were lower than my original loan; she assisted us and walked us through the refinancing of our home to obtain a lower interest rate. I would recommend Kimberly to my family and friends. She is professional, trustworthy, and reliable. 

Dallas M. Smuin, MD