Advisory Team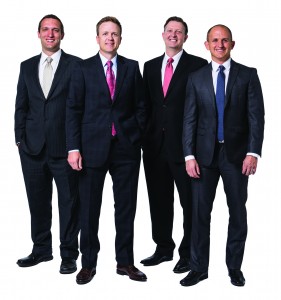 Jeff Zesiger, MS, CFP®
– President and Financial Advisor
Patrick Brady, CRPS®, AIF®
– Vice President and Financial Advisor
Ryan Bladen, MBA, CFP®
– Vice President and Financial Advisor
Eric Halvorsen, MBA, CFP®
– Vice President and Financial Advisor
Trust your financial health to a specialist.
No one knows the financial needs of physicians like UMA Financial Services. Established more than 25 years ago to help physicians achieve their personal financial goals, UMAFS is one of the most valuable benefits of your membership in the Utah Medical Association.
Our certified advisors have more than 40 years of collective experience working with physicians and their staffs. Furthermore, they work on salary, not commissions, and are overseen by a physician-led board of directors. Bottom line: you'll receive unbiased, expert advice from consultants who are well versed in the unique needs of the medical community.
We offer a full range of financial products and services for UMA member physicians:
* Investment management
* Retirement income planning
* Cash management
* College funding
* Insurance planning
* Estate preservation