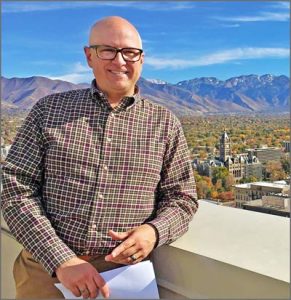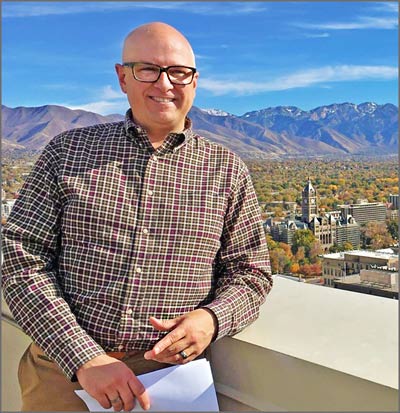 Realtor, Principal Broker
With 20 years of successful real estate in Salt Lake City, Tony has built a reputation of accessibility, trust, and neighborhood expertise that his clients can rely on.  He has been a top-performing agent at Coldwell Banker, RE/MAX, and Fantis Group Real Estate.  Tony is a proud supporter of the University of Utah Hospital Foundation and has served as a volunteer for the Utah AIDS Foundation and the Salt Lake City Board of Realtors Technology Committee. He is also a member of the Salt Lake Board of Realtors, the Utah Association of Realtors, and the National Association of Realtors.
From Tony's popular SLC real estate search website you can search every listing with every real estate company in town, organize your favorite homes, and browse the
neighborhoods
 most popular amoung incoming residents and fellows. Visit 
SaltyHomes.com
 on your mobile or desktop to find the right home near the universities and hospitals!
Tony is a Cleveland, Ohio transplant who sought out the "Greatest Snow on Earth" and never turned back.  Tony has sold over 300 homes and prides himself with taking great care of his clients, both before and after moving into their homes.  In his 'spare' time, Tony enjoys skiing, wine tasting, checking out new restaurants, and European travel.
PIM References:
Drs. Robert & Kristin Mazzola (3 homes)
Dr. Richard Jones
Dr. David Grenache
Dr. and Mrs. David Guidry (3 homes)
Dr. and Mrs. Jesse Madden (2 homes)
Drs. Jay and Mary-Brittain Blankenship
Dr. Patrick Laing & Jenna Aingrove
Dr. Rhett Cook & Elizabeth Hora-Cook (3 homes)
Dr. and Mrs. Adam Killian
Dr. and Mrs. Joseph Krezowski
Drs. Anne & Rebecca Kieryn-Dixon (2 homes)
Drs. Jennifer & Jonathan Genzen
Dr. Alison Miller & James Miller
Dr. Adam Zandman-Zeeman
Drs. Marc & Brianne Couturier
Dr. Adam Kilian & Laura Upton
Dr. Amber MacClain & Jim Merrell
Testimonials:
"I was an IM resident from 2011-2014. Tony helped us purchase our first home when we came for residency. Now that we will be living here permanently, he is helping us buy our dream home and sell our current home. He has been excellent, knowledgeable, and most of all available every step of the way. We can't recommend him enough."

Rhett Cook, MD and Elizabeth Hora-Cook, MS-candidate

"We interviewed a few Realtors when we were planning our move from North Carolina to Salt Lake City. Being complete strangers to the area, we were looking for a knowledgable Realtor who would listen to our needs and give sound advice. Tony delivered on both counts. He took the time to understand what we were looking for in a new home and expertly guided us through the Salt Lake neighborhoods until we found what we were looking for. We found a home that works perfectly for our needs! Throw in his easy-going personality and his great humor and you have a winning combination. I can't imagine searching for a home in Salt Lake without him. Thanks, Tony!"

Dr. David Grenache

"Tony made our process effortless — he shows you houses you want to see, unlike other Realtors who just wanted to make a sale. In addition, if he sees something wrong with a house, he lets you know rather than mask problems. Tony is a perfectionist who makes you and your concerns priority one and is not satisfied unless you are, period."

Robert Mazzola (Pulmonary/CCM Fellow) & Kristin Dascomb (ID Fellow)