Gina Koziatek/Associate Broker Coldwell Banker
801.631.6446 cell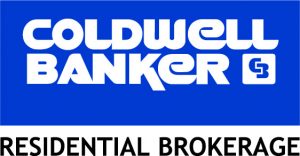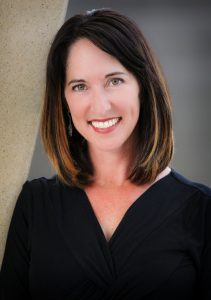 gina.koziatek@utahhomes.com
www.GinaKoziatek.CBintouch.com
Welcome New Residents to Salt Lake City!
My name is Gina Koziatek and I have been a Real Estate Agent and Associate Broker for over 12 years. I have been with Coldwell Banker that entire time because of the incredible service that organization provides to me and my clients. I live near the University Hospital and Downtown, and specialize in the 84103 zip code which includes areas known as the Avenues, Federal Heights, University, Capitol Hill, and the Marmalade District. I have lived in Salt Lake most of my life, so I know and understand the character and style of all the areas in the Salt Lake Valley.
Salt Lake has a very dynamic real estate market because it is such a desirable place to live. I will provide you with the personal service you need to help you find, negotiate, and settle into a home you love so you can live in comfort and start your career with a great investment!
Whether you are a first-time home buyer or if you already own a home and need help selling and buying, I have years of experience working with clients like you. Call, email, or text me anytime and let me show you how I can help.
Kind Regards,
Gina Koziatek
"Your Neighborhood Realtor"
Reviews (see others at www.zillow.com/profile/gina-koziatek/#reviews ):
"Gina helped us purchase a home in Holladay, UT, in April 2018. We were moving across the country, from Nashville to Salt Lake, and the prospect of finding and buying a home remotely and within our tight time frame was incredibly overwhelming. Thankfully, Gina made it as easy as possible. She even did house walk-throughs on FaceTime so we could see the properties for ourselves! … and we're now the home's proud owners! She is professional and personable, and I would recommend her to anyone."
"We relocated to SLC from Houston, which was a really challenging process and the supply of homes in the neighborhoods we wanted to be in was quite limited. Gina was phenomenal in dealing with all the complications that we (and our situation) gave her. Gina really took the time to understand exactly what we were looking for and show us everything we wanted to see. She was extremely well informed on things like which schools were good, what neighborhoods were like, etc. Since we were unfamiliar with the area, knowing we had a knowledgeable person that we could trust on the SLC end made all the difference in the world. We got into a house that we absolutely love! We would definitely recommend Gina to anyone!"
"Gina goes above and beyond for her clients. She is prompt and responds quickly to any needs you might have. Is extremely thorough and has excellent communication skills. Knows the SLC market well and works aggressively to get the job done right!"
"Gina Koziatek has been our real estate agent for multiple transactions. Through every sale and purchase of a home, she has been thorough, transparent, and always available to answer questions, follow up on an inquiry, and ready to do business. Her advice has been spot on. I can recommend Gina to anyone for all their real estate needs. And not only is she a savvy agent, she has a great personality."