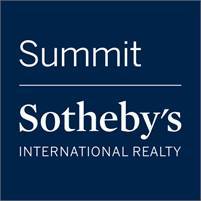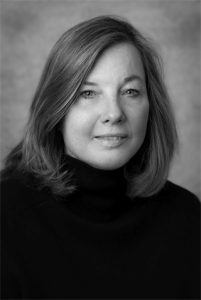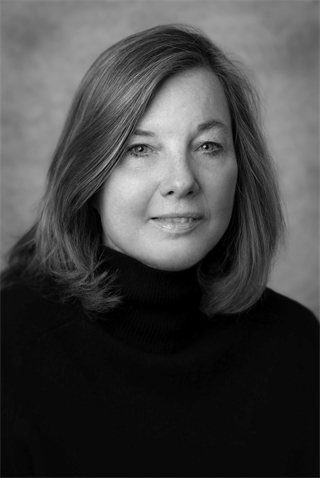 Liz Slager
Summit Sotheby's International Realty
Residential Real Estate Specialist
liz@lizslager.com
summitsothebysrealty.com
2455 E Parleys Way  |  Suite 240  |  Salt Lake City UT 84109
o 801.923.5756  |  m 801.971.2252
Liz has moved from coast to coast, across town and overseas, so she is empathetic to her clients' challenges associated with a move and works diligently to make the transition as smooth and seamless as possible. Her extensive knowledge of the Salt Lake City markets surrounding the University of Utah and Downtown Salt Lake City and her financial background will save you time and money searching for your new home or getting top dollar when you sell your home. Liz is here to work hand in hand with you and guide you every step of the way through a successful and happy real estate experience.
Liz recently joined Summit Sotheby's International Realty after more than a decade of experience as a realtor at Coldwell Banker Residential Brokerage where she received numerous awards for her sales and service including: Top 1% of all Coldwell Banker agents nationally; Top sales agent in the state of Utah in 2016; Customer Service Award since 2005; Top sales agent in the Salt Lake City office since 2015.
Liz's move to Summit Sotheby's has come with great excitement as she will be able to offer an even higher level of customer service and marketing support to her clients.
In addition to her real estate career, Liz serves on the boards and committees for Ballet West, Moran Eye Center and the Neighborhood House.
References:
Kathleen Cooney and Gary Faerber
Paul Thielking and Yvonne Hsu
Rory and Jenny Hume
Tracey George and Chris Schaeffer
Yoshimi Anzai and Satoshi Minoshima
Testimonials:
"Liz Slager did an amazing job helping us to find and purchase our home in Salt Lake City.  She was on top of all the details and well informed about the Salt Lake market.  Best of all she was caring and understanding about the stress involved in purchasing a new home and moving.  I can highly recommend her as a realtor."

Dr. Fiona Jane Durcan
Adjunct Associate Professor, Ophthalmology
"We were glad that we worked with Liz Slager to purchase our home. She took time to get to know us and figure out what features of a home were most important to us. She made the whole process easy and we could view houses quickly. Liz is very conscientious, and we appreciated her diligence when it came to submitting and negotiating offers. She has a vast experience in working with medical and academic faculty and an excellent knowledge of the Salt Lake City area neighborhoods. Her team go above and beyond to make the whole process work smoothly and efficiently."

Dr. Tracey Lamb
Associate Professor or Pathology
"Liz Slager is a great ambassador for our city and community. I was fortunate to work with Liz. She is remarkably knowledgeable, completely accessible and   head of the curve with insight of market opportunities.  I enthusiastically recommend Liz."

Charles Saltzman, MD
Louis S Peery MD Presidential Endowed Professor and Chair
Department of Orthopaedics, University of Utah
"Liz is an outstanding real estate agent with a thorough knowledge of the Salt Lake City and Park City real estate markets.  She expertly guided us through the purchasing process and had the most complete knowledge of closings of any agent we have ever dealt with.  Honest, sincere and hard-working — all a seller or buyer could ask for in a Realtor."

Mary Bronner, M.D.
Chief, Division of Anatomic Pathology
"The move from a 35-year life in Texas to Utah was a major change for our family. Liz Slager made the transition smooth and easy! She exhibited a high level of professionalism and expertise by handling paperwork, contractors and repairs with confidence and ease. The home we found through Liz is simply gorgeous and we have settled into a comfortable lifestyle without having to handle any major issues or problems. Liz exudes genuine warmth and a personal touch. We will recommend her to professional colleagues and friends with no reservation at all…she is a true asset to the University and a gem for Salt Lake City."

Rena N. D'Souza, D.D.S., Ph.D.
Professor, University of Utah School of Dentistry

"We were buying a house from afar and Liz's years of expertise in the market of Federal Heights, Arlington Hills, and Capitol Hill were extremely helpful in negotiating a reasonable price for our house. Liz and Karen's help made what could have been a stressful experience go smoothly and we love our home."

Dr. Candace Chang and Henry Fu

"Liz is great! We have bought three homes with her help and every experience has been seamless and successful. She listens and really understands what we want (as well as what we can afford!).   Mardie and Mona"

Dr. Margaret (Mardie) F. Clayton PhD APRN-BC
Associate Professor College of Nursing;
Auxiliary Faculty Member Department of Communication
Academic Senate President 2017-18