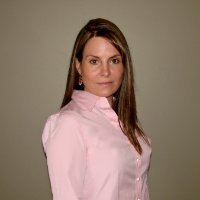 Associate Broker, Probe Realtors
*sold/marketed real estate since 1991
*Associate Brokers License since 2003
*worked with the residency Doctor program since 2000
*worked with PIM since 2004
*very familiar with central Salt Lake City, The Avenues, Sugarhouse, Highland, Canyon Rim, Millcreek and Holladay
*put clients first, work extremely hard: working nights, weekends and holidays
*straightforward and honest
*direct professional attention, working with me and not an Assistant.
I have marketed real estate actively for 25 years. Therefore, I'm a specialist in the field. I would love to help you buy a home or sell the home you currently have.
Sincerely,
Caroline Lark King
Contact me for more information:
Caroline Lark King – Associate Broker (801) 231-2725, carolineLKING@aol.com
PIM References:

Dr. Andre and Heather Crouch
Dr. Przemyslaw Radwanski
Dr. William Walsh and Lisa Gabbert
Dr. Jeremy and Dr. Rachel McCandless
Dr. Nate Hall
Dr. Stacy Johnson
Dr. Steve Bennett
Dr. Erik and Rachel Severson
Dr. Luke Martin
Dr. Eric Johnson
More references available upon request
Testimonials:
We first met Caroline in 2004 when she was helping a fellow resident (Dr. Dan Varnieg) buy his first home. Dan was staying with us in the home we had bought while he looked for a home and it was Easter weekend.

Three things struck me about Caroline. First, she was gladly showing Dan houses all day and into the evening. Second, she was always and I mean always on time and prepared. And third, she was happily working 24/7 over an entire Easter weekend. When we asked her about working on Easter, she said: "oh, I always work when other people don't so I'm used to working holidays." I have to say I was also envious of Dan who got to see at least 13 houses a day the first few days he was in town. (Our Realtor showed us 6 houses total and never discussed any issues such as busy streets the entire time he worked with us.) At any rate, we watched first hand as Dan bought a cute Tudor in the lower Sugarhouse area. We were impressed.

A few years later (2006), we didn't hesitate to call Caroline when we started looking for a new home in which to start a family. She showed us the exact same courtesy she showed Dan. We saw homes from Bountiful to Cottonwood Heights, before we settled on a home in Olympus Cove. We couldn't be happier.

We will use Caroline again. She is our Realtor.

Andre Crouch (MD) and Heather Crouch (DDS)

Caroline was recommended in the welcome package (2003) that we as residents receive when we are matched. Both my parents and I noticed immediately how hard she worked. She explained everything extremely well. I bought my house from her and sold that same house 5 years later using her. She was excellent in both capacities.

What was unique about Caroline was her work ethic and attention to detail. She is basically a workaholic. I never had wait very long to hear back from her. If it meant returning my e-mails at 3 am in order to answer any questions, she would do that. I mentioned on more then one occasion that she was the only person I knew who worked as hard as I did.

Caroline is also unique in her knowledge and attention to detail. When I bought my home, she read through the inspection report carefully. She caught a foundation issue that neither my parents nor me caught. This issue was a $16,000 problem. Had Caroline not caught this, I might have had to spend huge amounts after I bought the house to make it structurally sound. As it was she negotiated with the sellers and their Realtor and the seller repaired the problem to our satisfaction.

Caroline was my first experience using a Realtor. When I finished my Fellowship at Huntsman and moved back to Minnesota, I used a Realtor there in Minnesota. This Realtor was unethical and dishonest. It was then that I realized what a true gem Caroline is as a Realtor. Having a Realtor, which isn't good, really highlights the good Realtor (Caroline) you have had.

I highly recommend Caroline. Indeed, I recommended her personally to numerous residents and fellows while in Utah and wouldn't hesitate to do so again. You will not be disappointed.

Dr. Steve Bennett MD